The 30-year fixed-rate mortgage averaged 2.98% this week, according to Freddie Mac, due to a recent bond rally. This comes in spite of a re-acceleration of economic growth, so it's unlikely to remain this low for long.
For the week ending November 10, 2021:
30-year fixed-rate mortgages averaged 2.98%, dropping from last week's 3.09% average. Last year at this time, 30-year rates averaged 2.84%
15-year fixed-rate mortgages averaged 2.27%, dropping from last week's 2.35% average. A year ago, 15-year rates averaged 2.34%.
5-year hybrid adjustable-rate mortgages averaged 2.53%, dropping from last week's 2.54% average. A year ago, 5-year ARMs averaged 3.11%.
Meanwhile, the price of homes in US metro areas continues to rise rapidly as homeowners see double-digit gains over the past year. The median sales price of single-family existing homes rose 16% in the third quarter, an increase of $50,300, according to the latest quarterly report from the National Association of REALTORS®. Gains in the South were second-highest overall in the nation at 14.9%, exceeded only by the Northeast at 17.5%.
According to NAR chief economist Lawrence Yun, "Home prices are continuing to move upward, but the rate at which they ascended slowed in the third quarter. I expect more homes to hit the market as early as next year, and that additional inventory, combined with higher mortgage rates, should markedly reduce the speed of price increases."
So what's the smart move? Should you buy or sell now, or wait? Will the market top out, or will the much-discussed "bubble" burst?
As Steph likes to point out, "The only serious mistake you can make in Nashville real estate is not buying." Waiting means you miss out on current equity gains, hoping for a downward price fluctuation that is unlikely to come anytime soon, or last when it gets here. Nashville's demand is organic and is only bolstered by the influx of tech jobs coming to the city. Now is a great time to both buy and sell, and if you have questions about your particular area and its value appreciation, I'd be happy to discuss it with you. Give me a call or text at 615-482-5244 and we can go over your options.
All information sourced from the National Association of REALTORS® and REALTOR Magazine.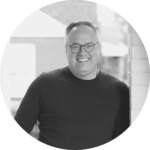 James Crawford
REALTOR®
call direct – 615-482-5244