Aspiring To Do Work That Matters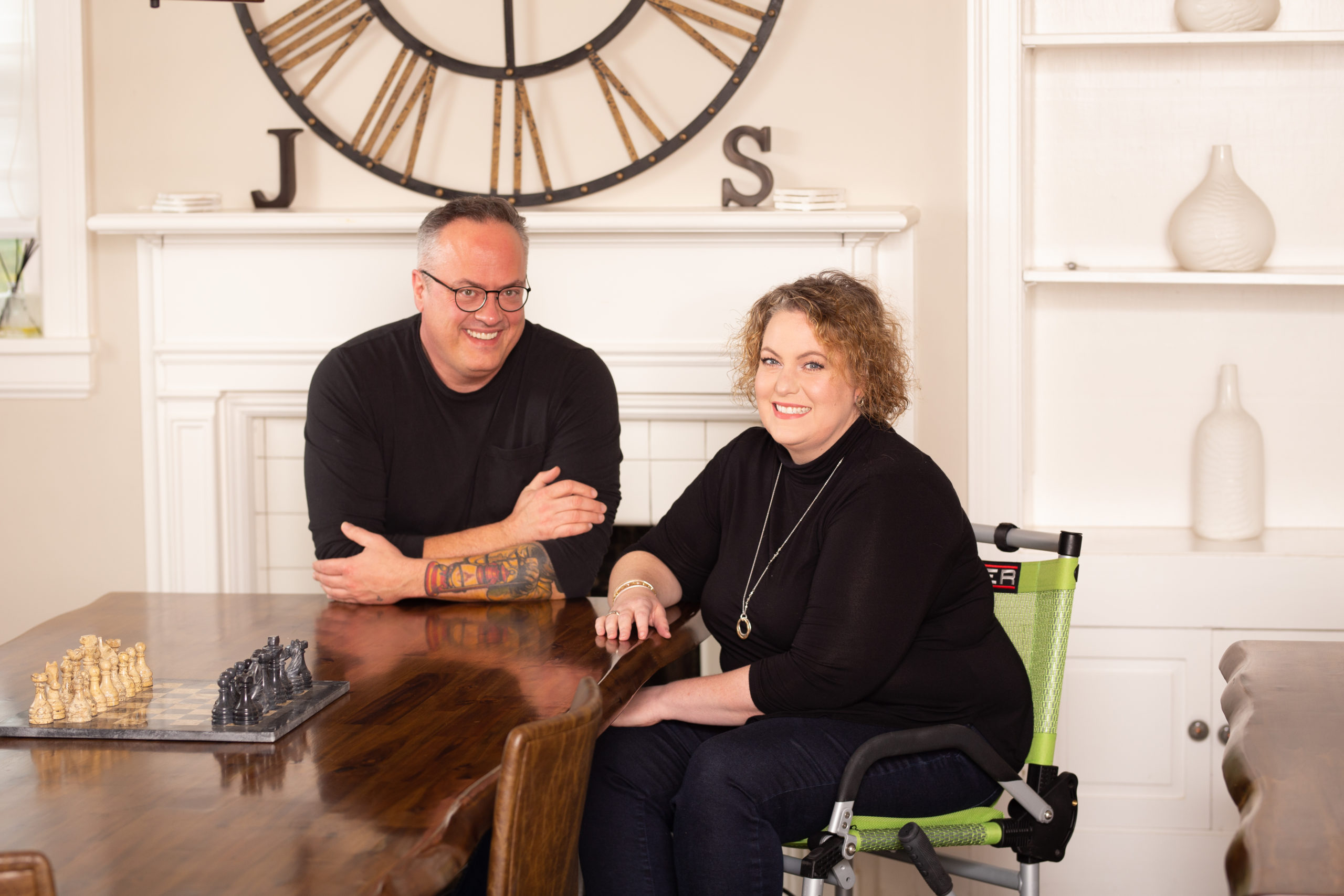 About James and Steph
Bigger isn't always better. We've never aspired to have our faces on billboards or to oversee a throng of underlings. We are proud to be independent, locally-owned brokers. We want to personally guide you through every aspect of your move. We will never pass you over to a trainee or assistant. You will always work with us. 
Our mission isn't to sell thousands of homes – though over the years we have sold hundreds of them. Our goal is simply to help two or three families each month. This boutique philosophy ensures that our clients receive the personal attention they deserve and it provides us work we can be proud of. 
We believe, wholeheartedly, in the power of homeownership. It has changed our lives and our fortune. It would be our earnest honor to assist with your next purchase or sale.
Stephanie is a Nashville native and started selling homes in 2003, after getting her license to facilitate rehabbing-and-flipping homes.  She soon discovered she didn't love working on homes as much she enjoyed working with people, and real estate has been her passion ever since.  She knew immediately that she didn't want to "sell" homes, but rather supply the expertise necessary to transact a favorable deal for clients on homes they already loved.  She has since used her wisdom to help hundreds of clients make informed decisions.
She was elected to the board of directors of the 5,000+-member Greater Nashville Realtors® in 2016, where she continues to serve on the MLS Advisory Committee. She is living and thriving with multiple sclerosis. 
James joined the business in 2014 after Steph's MS diagnosis. Together, they moved from a larger brokerage to open their own, Brokers Cooperative.  On a typical day, she is working on contracts, negotiations, and marketing from their home office while James can be found in the field opening doors for buyers, attending inspections, and meeting with clients. 
When it's time to relax, Steph loves listening to audiobooks, exploring Nashville's eclectic restaurant scene, and hanging with her dogs Stella and Barkley.  James enjoys cooking, tabletop games (he's an unapologetic geek), and sipping single malt scotch.  They live in the historic Bluefields neighborhood and invest in the Nashville housing rental market to build a nest egg for retirement.
Professional Resume
Leadership
Realtracs MLS Advisory Committee, 2018-2021
Director At-Large, Greater Nashville Realtors®, 2016-2019
Board of Directors, Tennessee Realtors®, 2017
KW Associate Leadership Council (2012-2015)
Membership
National Association of Realtors®, Tennessee Realtors®,  & Greater Nashville Realtors®
Council of Residential Specialists
Gold star fundraiser, – Nashville Multiple Sclerosis Society
Additional Education
RCS-D – Vanderbilt Real Estate Collaborative Specialist Designation, Divorce & Elder Care
IMSD – Internet Marketing Specialist Designation
Residential Rehab Training
HUD Training
Errors & Omissions Insured
Code of Ethics Certified
B.A. Graduate, cum laude honors. Middle Tennessee State University, 1999
Pi Beta Phi national philanthropic fraternity, alumni, TN Gamma chapter, University of Tennessee
Tennessee Real Estate Commission Broker License #288968 (established affiliate in 2003, managing broker/owner 2014)