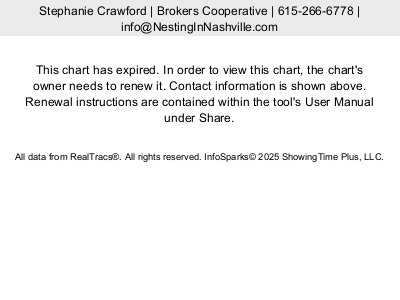 South Nashville
offers a few pocket neighborhoods that combine the convenience of Crieve Hall with the affordability of Antioch.
My favorite 'hood to the south is Woodbine. Woodbine and the communities like Flatrock that are immediately adjacent straddle the areas near the intersection of Thompson Lane and Nolensville Pike. It's one of the last urban neighborhoods in the city that would be considered affordable to first-time buyers. And it's one of the last areas where a buyer can purchase a historic cottage or bungalow in the $100/per foot range. It's so convenient to urban city life that many have taken to calling the area "Vandybine".
Whispering Hills which is shaped by the triangle of Edmondson Pike, Nolensville Rd. and McMurray Drive. Whispering Hills offers mainly mid-century brick construction. Quality public schools and affordability helps this neighborhood score high with young families.

Slightly to the south, The

Villages of Brentwood

offers homes and townhomes mainly constructed in the 1980s. These homes may offer slightly more modern kitchens and baths, but the lots tend to be quite small. If you have the need to be near Brentwood or Maryland Farms but can't quite afford their pricier sales tags, this section of "Brentioch" might work well for you.

 

Haywood Hills is another small neighborhood between (Nolensville Rd. and I-24) area in 37211 that offers small brick ranch-style homes at exceedingly affordable prices.

Finally, don't forget to check out the homes, townhomes, and apartments at

Lenox Village

, Davidson Counties largest Planned unit Development featuring shops, schools, and amenities galore in a maintenance free cottage style.
South Nashville Properties For Sale