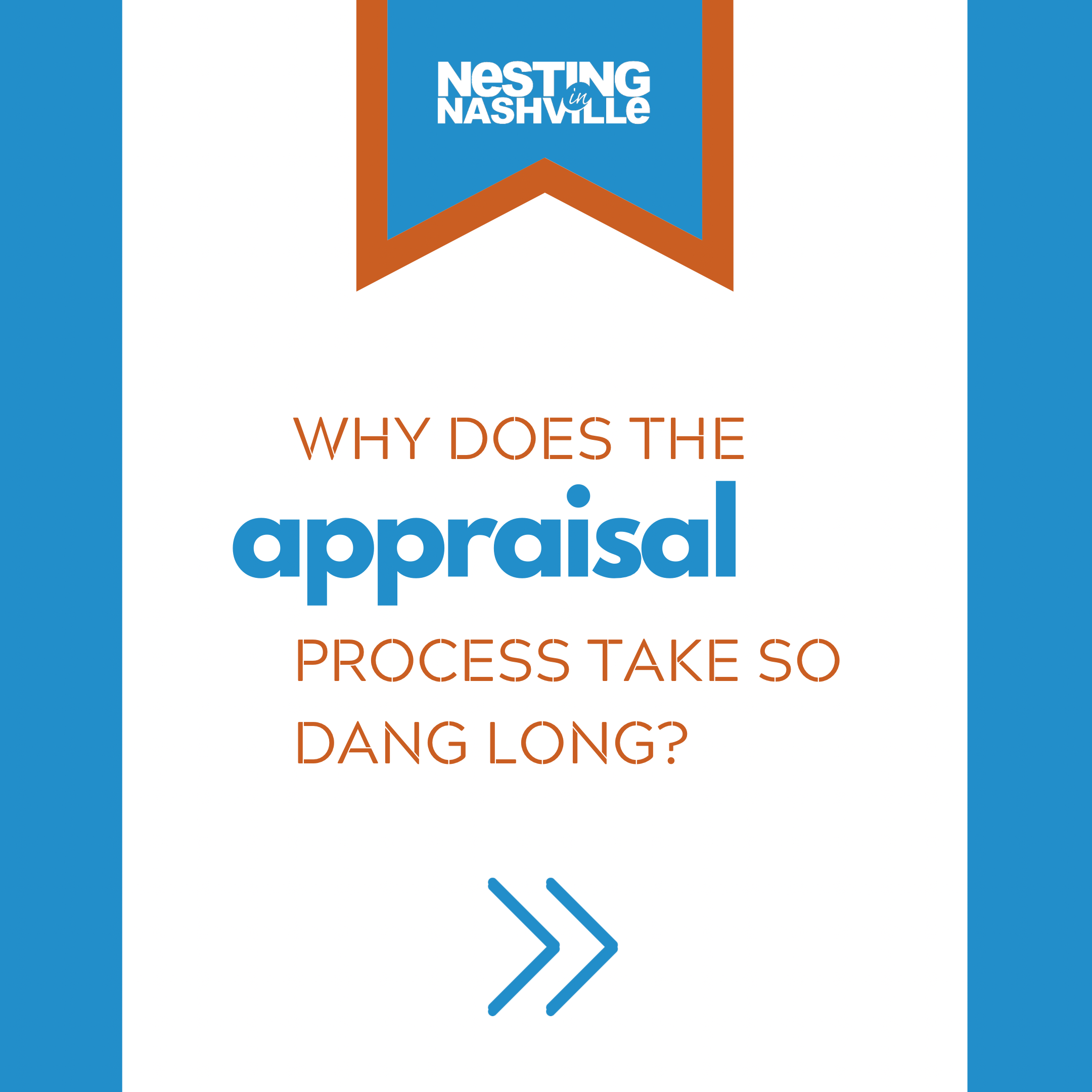 Right now we are working on a transaction where the appraisal was ordered two weeks ago, but it still hasn't happened. What gives?
It generally takes 30-45 days to move loan financing from contract to close. Part of the reason it takes so long is that the appraisal process is more complicated than it once was. Government TRID guidelines often referred to as "Know Before You Owe" mandate an "independent and impartial analysis of real property" whenever a loan involved. 
Back in the day, your lender could call up the friendly, reliable appraiser down the street. Nowadays, the request must go through a clearinghouse of sorts (AMC) that randomly assigns someone. 
It's an attempt to prevent collusion and coercion in the process. In reality, it causes a disconnect whereby the participants lose control of the timeline while awaiting an unknown third-party to identify themselves as s/he will likely need to gain access to the property. 
Once an appraisal appointment happens, it can take another week for the report to be issued. After that the report might sit in a Quality Control queue for a day or two awaiting review at the lending institution. 
When you couple this with an ongoing shortage of qualified appraisers, it can feel frustrating to all parties as momentum seems to grind to a halt.
If you find yourself in this appraisal purgatory, the person to reach out to is the loan officer as they are the ones with the AMC interface. The lender can check to see if
An appraiser has been assigned/accepted the job
When they expect to appointment to be complete
When the final report is due

 
It's important to note that the lender is the appraiser's client. This is despite the fact that the buyer is the one paying for the appraisal. The Dodd-Frank rules mentioned above are in place to limit interactions and influence between appraisers, lenders, agents, buyers, and sellers. The loan officer will not be allowed to contact the appraiser directly, but he can check the status of an order through the AMC.