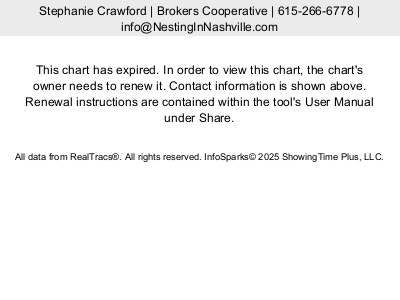 Steph spent much of her youth growing up in 
Antioch which is located in south Nashville straddling interstate 24. It encompasses a wide area- all of ZIP code 37013 plus parts of 37217 and 37211. Ground zero is the Global Mall at The Crossing on Bell Road (formerly Hickory Hollow Mall). There are many apartment options, as well as townhomes and single-family homes. The neighborhoods near Percy Priest Lake were mostly constructed in the 1970s and 1980s. As you move west toward Cane Ridge, you'll find newer homes from the 1990s to newly constructed properties.

Antioch's attractive affordability makes it a wonderful option for first-time buyers and downsizers alike.
Stay Informed With A Weekly Antioch Market Report