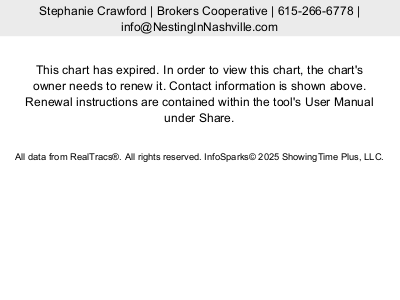 Stephanie grew up in Donelson and recently we renovated a wonderful home in the historic Bluefields neighborhood.  We love it and we think you will too.
The dominant style of home in this area is a 1950's-era brick ranch, but you'll also see some newer homes, as well as townhome communities. Donelson offers an easy commute to the airport, and to downtown via I-40, Briley Parkway, or Lebanon Pike. The Music City Star commuter train is an exciting amenity and the downtown Donelson area has several new multi-family and commercial developments on the horizon. 
House flippers have ventured into the area and most real estate pros expect Donelson to be a great area to invest in as it begins to attract young buyers who have been priced out of the ever-hot East Nashville markets. Donelson consistently has one of the highest Market Action Indexes in Davidson County. This is because availability is almost always short of demand. The lack of good, affordable inventory makes for a competitive buying atmosphere in HipD. 
READ: Seven Fun Businesses in Hip Donelson
READ: Restaurant, Small Business Boom Heads East To Donelson