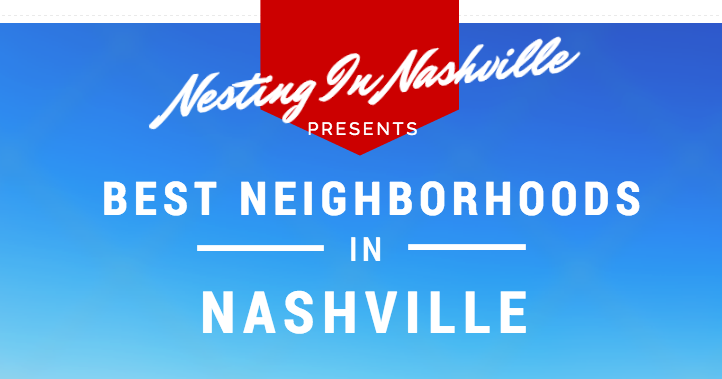 People ask us all the time – "What are the BEST neighborhoods in Nashville?"
That's a complicated question. It all depends on what you are looking for. Are schools important to you? Walkability? Shopping? An easy commute?
A better question to ask your Realtor would be: "What's the BEST neighborhood in Nashville where I can find a home comfortably priced at X that also offers Y?"
12 South, Sylvan Park, Germantown, the Gulch, Hillsboro Village, East Nashville, and Green Hills have long been popular urban neighborhoods. The Nations, Wedgewood Houston (WeHo), Inglewood, Woodbine, and SoBro are now in full-on development.
Where will the next hot spot emerge? We think that pockets of 37207 in north-east Nashville are safe bets. As are the Buena Vista and Elizabeth Park neighborhoods on the periphery of Germantown in 37208. The Nolensville Pike corridor in 37211 is growing fast. As are Donelson and Madison.
If budget was no obstacle, my personal favorite neighborhood in Nashville would be the Richland-Cherokee off West End. I love these classic homes with old-growth tree-median streets. Other outstanding pockets that appeal to me personally are Little Hollywood in East Nashville and Historic Bluefields in Donelson (where we've just renovated a house!). I'm also attracted to mid-century modern brick ranches with large lots so West Meade and Crieve Hall get my love. For the more budget-conscious buyer, perhaps consider Lenox Village, Whispering Hills, and Old Hickory Village.
I'd like to recommend a wonderful place to research neighborhoods over on the StyleBlueprint blog. SB is sort of an online magazine catering to southern women. I highly recommend checking out their Nashville Neighborhood Guide. Their great writers have posted more than 40 articles for your reading pleasure. For months I've been sending links to clients, so I thought I'd go ahead and curate a list of the best articles here on our Nesting In Nashville blog.
These are my favorite Nashville Neighborhood Articles:
~Bravo SB ladies. Keep up the good work. You make Nashville shine!