I once showed Sheryl Crow's road manager some homes in 12 South, as he was looking for a Nashville place with his partner. Sheryl joined us for showings halfway through with her young son, and we began talking about the neighborhood. She thought he should buy "one of the duplexes" on a nearby street so he'd have rental income. I mentioned that those were actually horizontal property regimes (HPRs), and she became incensed that I'd corrected her. I tried to salvage the situation, but it got awkward fast, in part because she didn't know what an HPR was, and in part, because I was clumsy in explaining it. We looked at another home as she fumed and recommended her own Realtor, but the road manager wanted the house I'd shown him. I got a call from him the next morning saying he "had to fire me" and was very sorry, but that was the way of things. It stung, particularly when we discovered he bought the house I'd found for him, and I resolved then to make sure I had a clear, concise definition of what an HPR was for future interactions, though this is trickier than it might seem. 
A horizontal property regime is a legal zoning policy that allows for subdividing a property without requiring a public hearing. Avoiding a public hearing can be attractive to developers who don't want to subject themselves to the objections of neighbors who may balk at other zoning changes such as SP or Specific Plan zoning. 
If you are curious as to whether land that you own might support an HPR, the answer is likely to be found in the zoning. If the zoning code is R-6 through R-80, the code would likely allow for multiple units. If the code starts with RS, you likely would not qualify without a zoning change as these zones encourage SINGLE family homes. This is also the case for DADUs or detached/accessory dwelling units. Most areas with RS zoning will not allow for a detached granny flat or apartment. 
You'll see some HPRs referred to as planned unit developments (PUD). The PUD is a specific type of HPR that typically includes more than 2-4 properties and likely has multiple common areas such as entry signage, landscaping, parking lots, playgrounds, and pools. PUDs almost always have active homeowner associations with monthly or quarterly dues. PUDs are always incorporated and generally include bylaws, rules & regulations, and a master deed.
HPRs, whether they touch or not, are likely to have private elements, common elements, and limited common elements. Private elements are usually the land under the home, and the improvements located there. Common elements include the remaining land outside of the building envelope and perhaps walls or flat roofs if the properties are adjoining. Limited common elements might be a shared driveway, walkway, mailbox, or shared parking area.
HPRs are also incorporated into a tiny association by the builder -at least initially. We find that many owners soon allow their incorporation to lapse by not paying the state the $100 annual fee to reinstate it. For units that are completely detached with no limited common elements, this generally doesn't cause a problem, but it's a smart policy for attached units and units with common elements to keep their association afloat for purposes of insuring any limited common elements that may not be covered by their general homeowner's insurance.  You should seek out insurance providers that are familiar with HPR/PUD developments to ensure you get the right product without any gaps in coverage.
I'm not sure my definition of HPRs would have salvaged the bad situation with Sheryl Crow, but it did prompt me to develop a deeper understanding of the horizontal property regime. I also learned never to show homes to people with the levelheadedness and humility of King George III without a signed buyers representation agreement.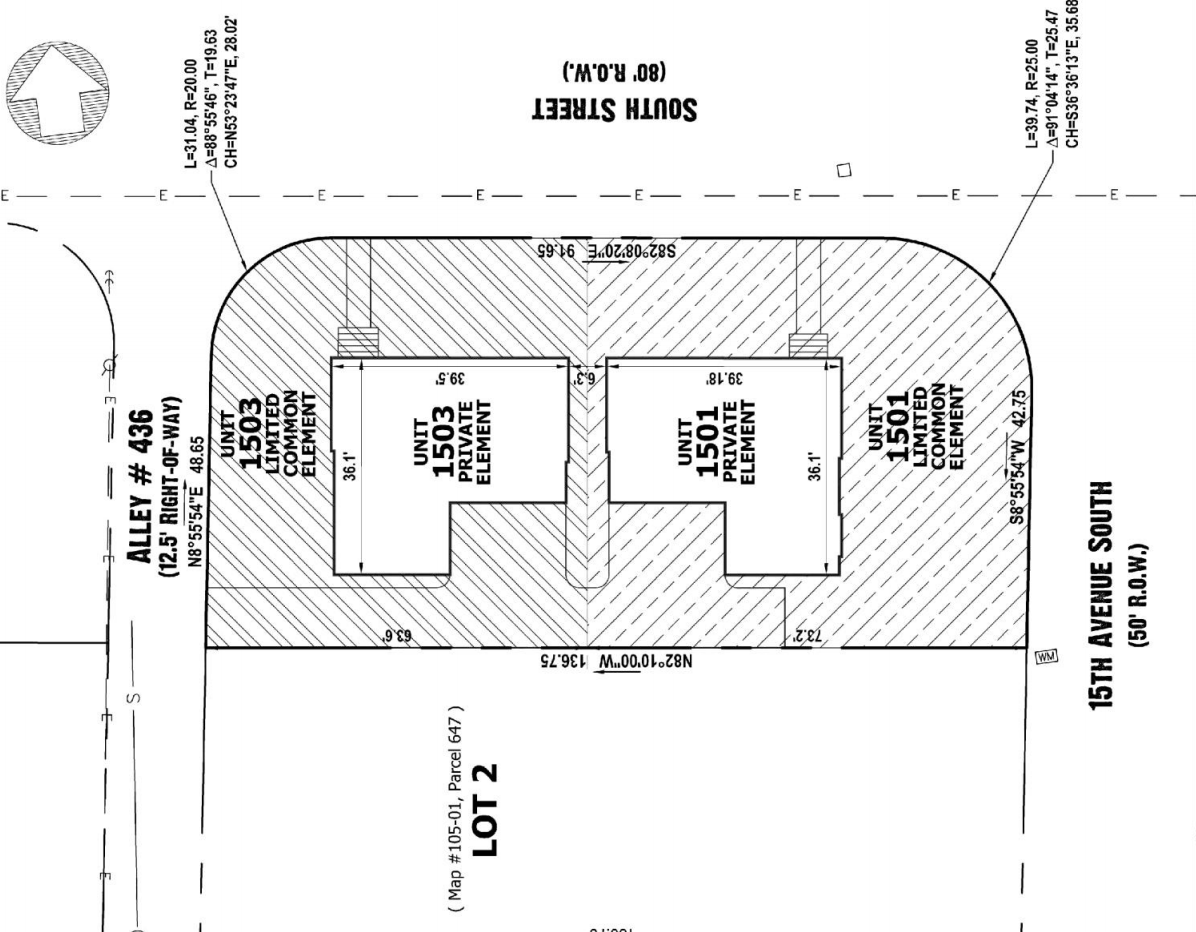 Example plat of a detached HPR.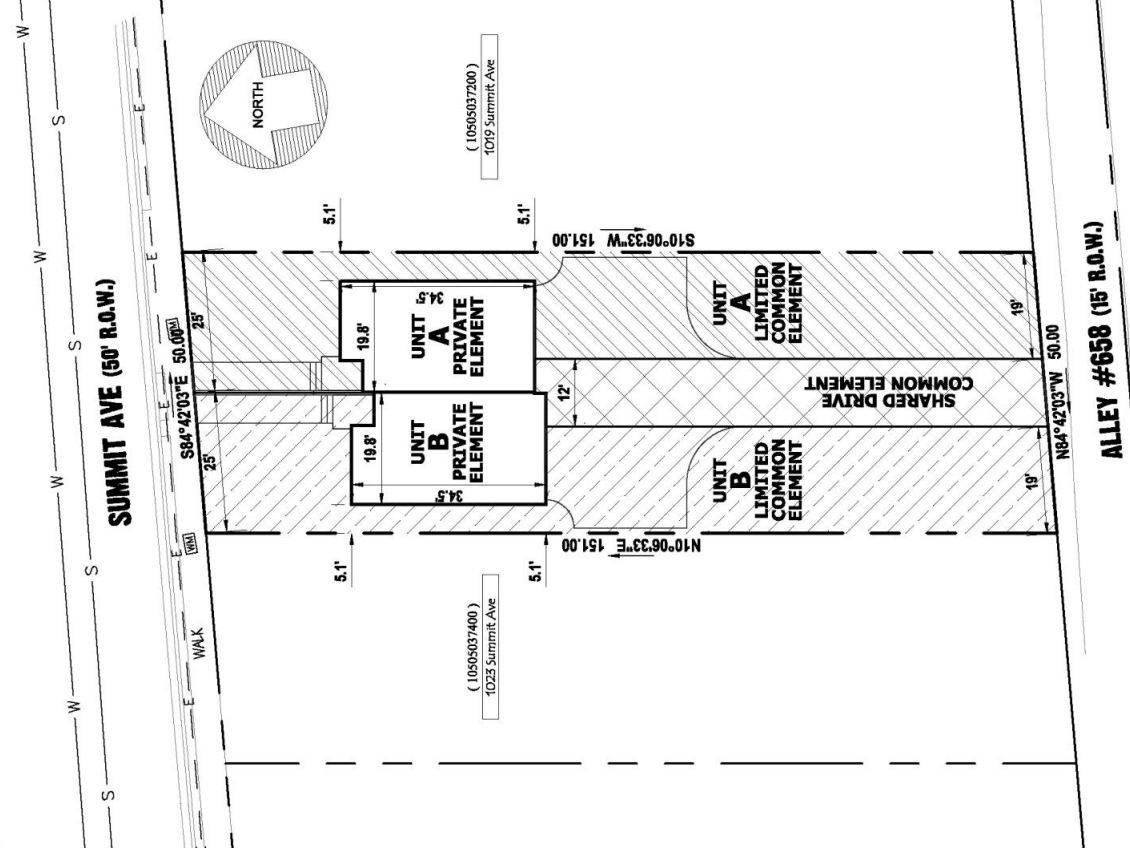 Example plat of an attached HPR with shared driveway.
Finally, this post wouldn't be complete without a reference to condominiums, townhouses, and zero lot line properties. 
Occasionally you will see older properties listed that look a lot like duplexes but only one side is for sale. These are zero lot line homes. ZLL is a designation that became disallowed in Davidson County as of 1984. Essentially it is a duplex where each side is owned by a different person. They always have a common wall and sometimes have a common roof. These are generally not incorporated or part of an association. Each owner is responsible for their side of the lawn and they own the dirt underneath their property. 
From the outside, it can sometimes be hard to tell the difference between a townhouse and a condominium project. Even if the homes are separated into free-standing cottages, it may still have a condominium designation. The rule of thumb is to look at HOA dues. If property insurance is covered by the homeowners association, it's likely to be considered a condo development. 
Another difference is that PUDs and HPRs must be horizontal in nature with no one living above or below anyone else. If you have a row of townhomes, but at the end there are two flats on top of each other, then the whole development is a condominium complex.
Depending on how the original deed was written a townhome development is sometimes a condo, and sometimes a PUD. In my experience, the PUD or HPR designation is slightly more desirable. This is for two reasons. Condos tend to have slightly higher interest rates, and non-condos rarely have trouble obtaining FHA or VA funding approval. 
If that all sounds confusing, trust us, it is. If you are thinking of buying or selling in this market, we'd be glad to assist.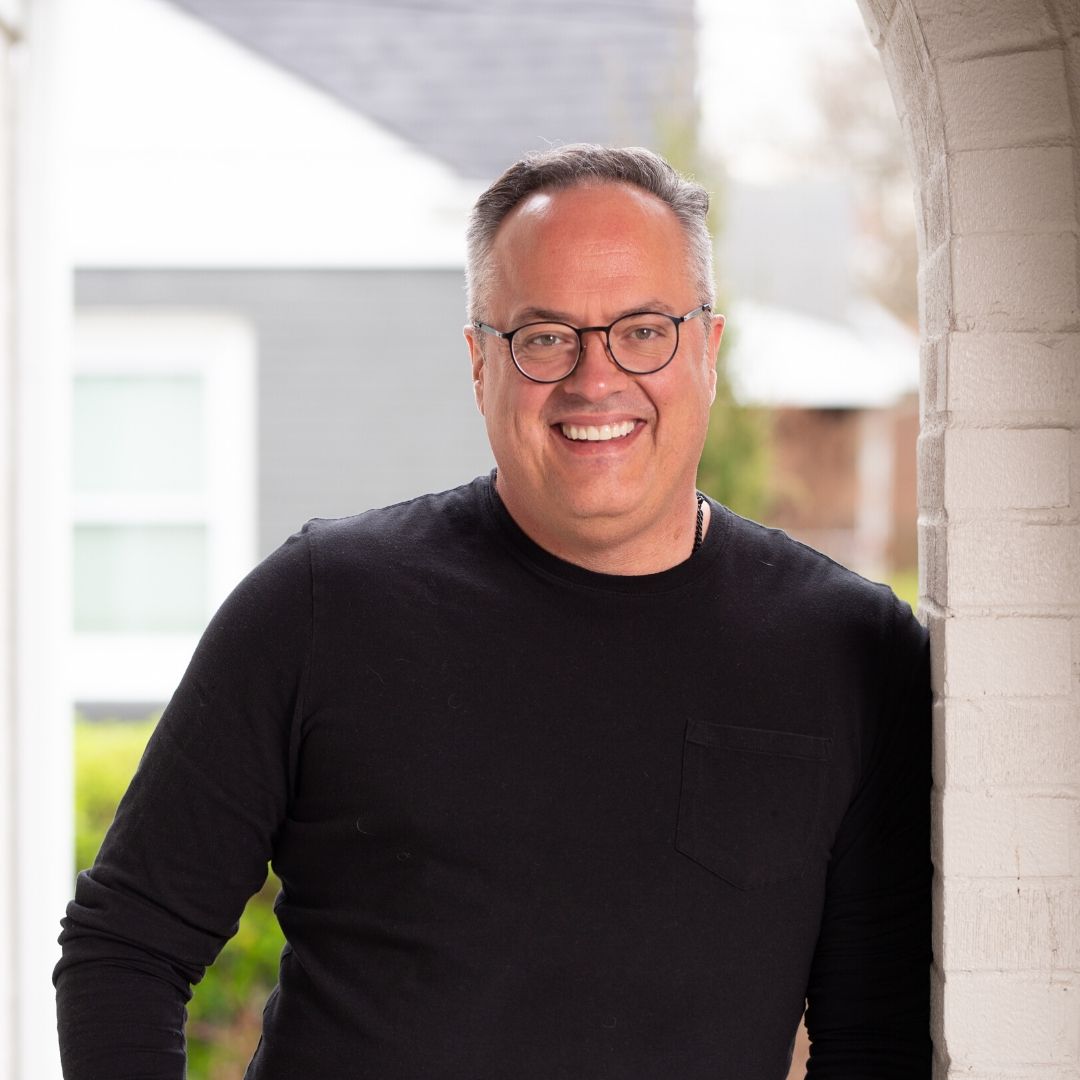 James Crawford
Realtor®
James has been working with our buyers since 2014. Clients love his forthright demeanor and quick wit. In his free time he enjoys cooking, tabletop games (he's an unapologetic geek), and sipping single malt scotch. 
cell. 615-482-5244