With all the uncertainty in this economy, many homeowners are worried that things are going downhill and home values are depreciating. If this is something you're concerned about, we're sharing some information that we hope will give you peace of mind.
First, to define it, depreciation is when something declines in value over time. An example of this is your car—as soon as you drive it off the lot, your car's value will consistently decrease. Historically, home prices appreciate (or increase in value) over time. If you're a homeowner or have been watching home prices over the last couple of years, you have seen them appreciate at an incredibly fast rate. However, this has recently changed, which is why people are worried.
What we're currently experiencing is deceleration, not depreciation.
Here is the reality of the situation: Experts agree that we are not seeing home values depreciate. Instead, we are seeing deceleration. Going back to the car analogy: When the speed limit goes down, you slow down, but you're still moving forward. That's deceleration—what we're going through now. Home prices aren't decreasing, they're just increasing at a slightly slower pace.
Last week, the median list price for a home with a "Nashville" address was $672,445.
One year ago, that figure was $599,000.
The year before that, it was $534,900.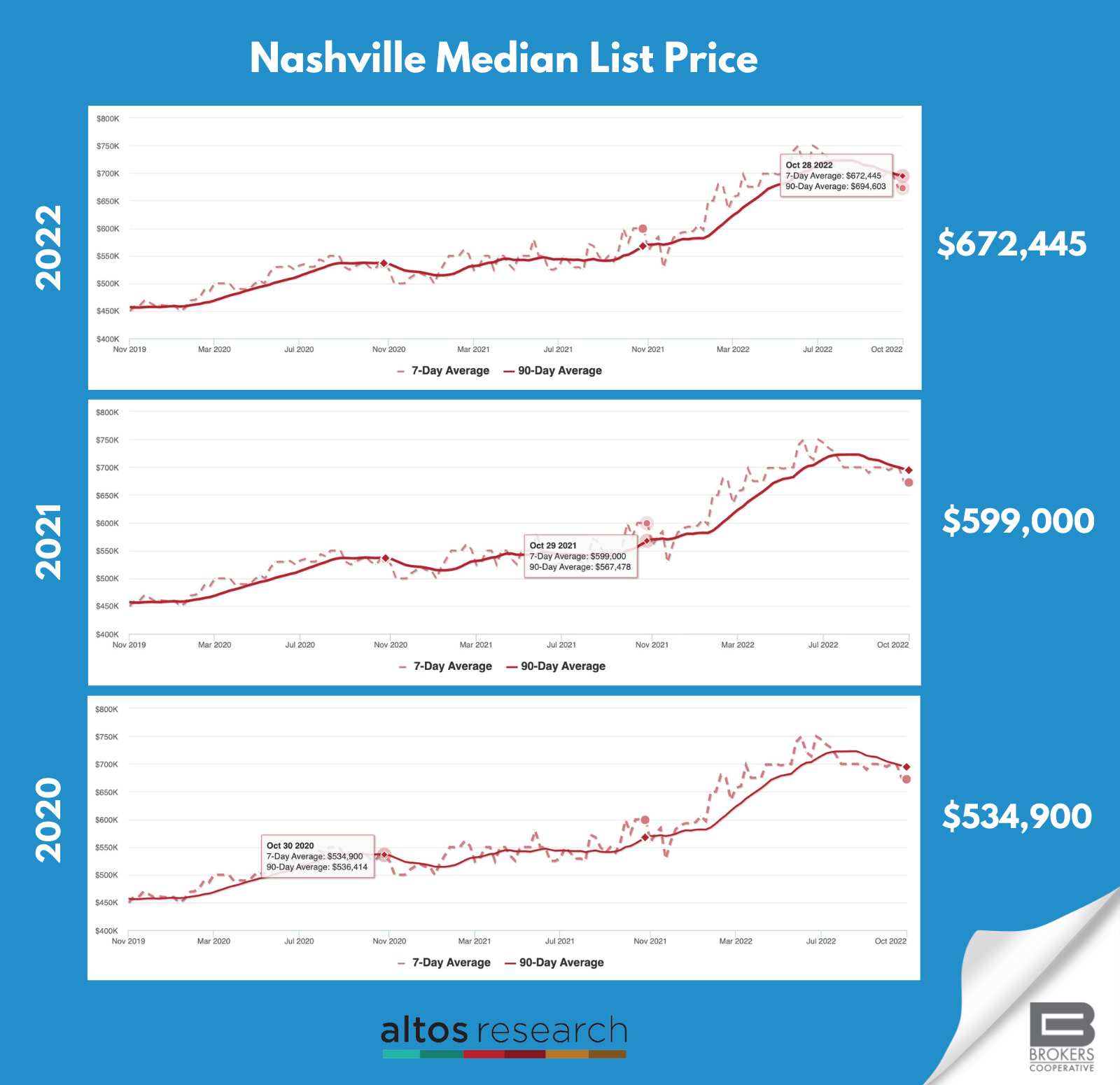 Will Home Values Decrease Next Year?
We don't have a crystal ball, but
Fortune Magazine
doesn't think so.
Falling home prices? This interactive map shows the statistical odds of it occurring in your local housing market. https://t.co/j1K6QRtCF0 pic.twitter.com/siL7Nv9cHa
A market like this can be confusing. It's never been more critical to have an experienced realtor on your side. We've been at this for a while and we've experienced all kinds of markets. If you have any questions, don't hesitate to call or email us. We'd love to hear from you.
;
Vyral Marketing
, 2022 partially wrote this content.