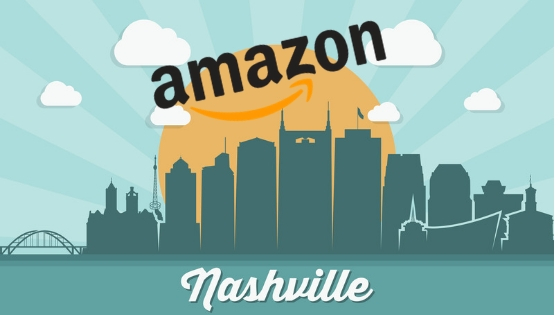 On Tuesday, Amazon announced it will be bringing 5,000 new jobs to downtown Nashville in its new Operation Center of Excellence. The new Eastern hub for the company's retail operations division will be located at the site of the old LifeWay building, an area now known as Nashville Yards.
Nashville will benefit from those full-time, high-paying jobs. They estimate the average salary will be $150,000 a year. This is the largest jobs announcement since the Nashville Area Chamber of Commerce's Partnership 2020 economic development initiative was begun in 1990.
"It's a testament to the vitality of the region's economy that an industry leader such as Amazon has chosen Nashville for its new Operations Center of Excellence", said Ralph Schulz, the president of the Nashville Area Chamber of Commerce.
Amazon officials announced their Nashville plans as they confirmed that New York City and Arlington, Virginia, will house parts of their second headquarters. The Seattle-based company already employs about 2,500 people at a handful of distribution centers in the Nashville region. Amazon invested more than $5 billion in its Tennessee operations between 2011 and 2017.
Both Steph and I celebrate this investment in the Nashville economy, and we look forward to helping many more Amazon employees find the perfect Nashville condo or home!
Properties For Sale Near Nashville Yards
James Crawford
REALTOR®, Buyer Specialist