Homeownership among single women across the US is outpacing that of single men, despite earning significantly less than their male counterparts. Nationally, single women account for roughly 20% of home sales, compared to 13% for single men, and those numbers have been trending away from each other for several years. 73% of women say owning a home is very important to them, more than getting married (41%) and having children (31%). Clearly, women aren't waiting to plan for their financial security, and we think that's a smart move.
Townhomes and condos are more popular among single buyers of either sex than they are with married buyers. Condos with well-run homeowners associations, good security, and/or gated access are particularly attractive to the first-time female buyer.
Women are buying more single-family homes too. They prefer two or more bedrooms and are less likely to choose new construction. They are more likely to compromise on size and cost, but typically want good locations and neighborhood quality where they can engage socially with neighbors. Single women prefer buying in the city to the suburbs.
These female buyers aren't a homogeneous bunch. They're women of all ages, races, and income levels – never married, single moms, widows, and divorcees.
So why are single women increasingly investing in homeownership? Increasing home prices and interest rates are driving a lot of interest across the board in Nashville right now, coupled with the high cost of rentals and increasing incomes. Our client Laura told us "I decided to buy a house on my own because I was tired of pouring money into rent. I'm in my 30s, and at a certain point, you need to start thinking about investments and future opportunities. I had money tucked away and it just made sense to put it to good use.
"Nashville is booming with real estate development right now!" she said. "I decided I wanted a home in an up-and-coming area where I could buy for a lower price and sell for a profit in a few years. A few other things were important for me though. I definitely wanted to make sure I could take care of it by myself (lawn care especially), and that it was safe.
"If a single woman doesn't want to wait to buy a home, she shouldn't. If you have great people surrounding you helping you to make informed decisions, you can feel confident your money is well spent and that you've made the best choice. I had a fantastic Realtor and great mortgage advisor (recommended to me by my Realtor) helping me every step along the way. I knew nothing about buying homes, interest rates, property taxes, etc., but I had a team that did."
UPDATE: We've heard from a few other clients on this topic, and I wanted to share some of their thoughts as well.
Why did you decide to buy as a single female?
Kristin: "It seemed like a good investment since rent here is already pretty high and I wasn't planning on moving anytime soon. The house I was renting was actually a very low rent for the high demand area, and I was always worried that one day I'd get a notice that they were selling the house and that I'd have to move."
Erika: "I wanted a place to call my very own. There's something empowering about being a single female and owning your own property."
Nanette: "Why not? This is my third home by myself, and I've enjoyed them all. There has never been anything that I couldn't handle myself. Sometimes it requires some help, other times you can learn and do so much by yourself."
What features were most important to you in your buying decision?
Kristin: "Affordability. Good windows and light! I wanted it to feel open and bright, not claustrophobic."
Erika: "Safety was a big one for me. The moment we toured my (now) house, I felt safe. I also loved the landscape of the neighborhood – so many beautiful old brick ranches on rolling streets. I knew then it was my forever home."
Nanette: "Buying a newer home has always been an important feature for me because I don't want to immediately start repairs and remodeling. It is not my thing. I can handle it a little bit at a time, but an older home that isn't updated would be too much stress for me. Other important features are a safe neighborhood, plenty of storage space, and a garage."
What advice do you have for other women who don't want to wait to purchase their home?
Kristin: "GO FOR IT! Don't let perfect be the enemy of good. Try to prioritize the essentials vs. the wants. If it feels good and meets the essentials, then go for it. Don't have your heart set on one house and get discouraged if you lose out on it. There are other houses! Have a Realtor who has your back. James and Stephanie were AMAZING to work with and they found me a home I LOVE after many mini-heartbreaks of losing out on other homes."
Erika: "I say go for it. I know it's a big jump but it's an amazing accomplishment to know that you're investing in your future (and not paying someone else's mortgage)!"
Nanette: "I would definitely tell other women to buy without fear if that is what they want to do. There is nothing about homeownership that women can't handle themselves."
Kristin added a bonus question of her own: What surprised you the most in becoming a homeowner?
"The sense of security it gave me. When I was renting, in the back of my head I was always waiting for the next move and never quite felt fully at home or grounded. Also, I forgot that a house comes with a yard, so consider what kind of level of care you want for that as well!"
Thanks so much to all our clients who offered thoughts on single female homeownership. We appreciate all of you so much!
If you'd like to talk over your options for buying in this fast-paced market, we'd love to help. Call me at 615-482-5244. We'd be honored to help craft a plan for your safe and secure future.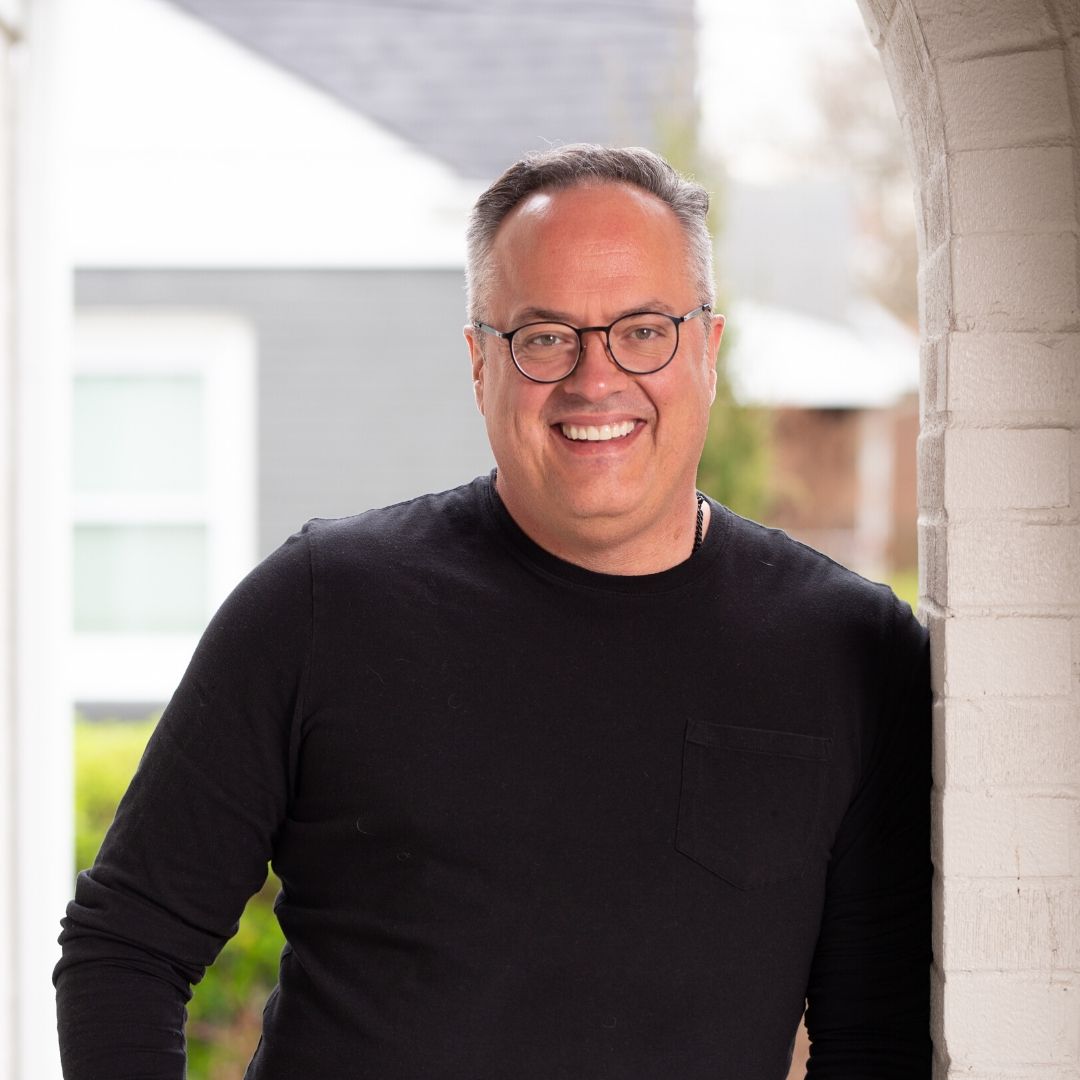 James Crawford
Realtor®
James has been working with our buyers since 2014. Clients love his forthright demeanor and quick wit. In his free time he enjoys cooking, tabletop games (he's an unapologetic geek), and sipping single malt scotch. 
cell. 615-482-5244